Social Media / Content Strategist for Magnito Digital Ltd
[vc_row][vc_column][az_column_text]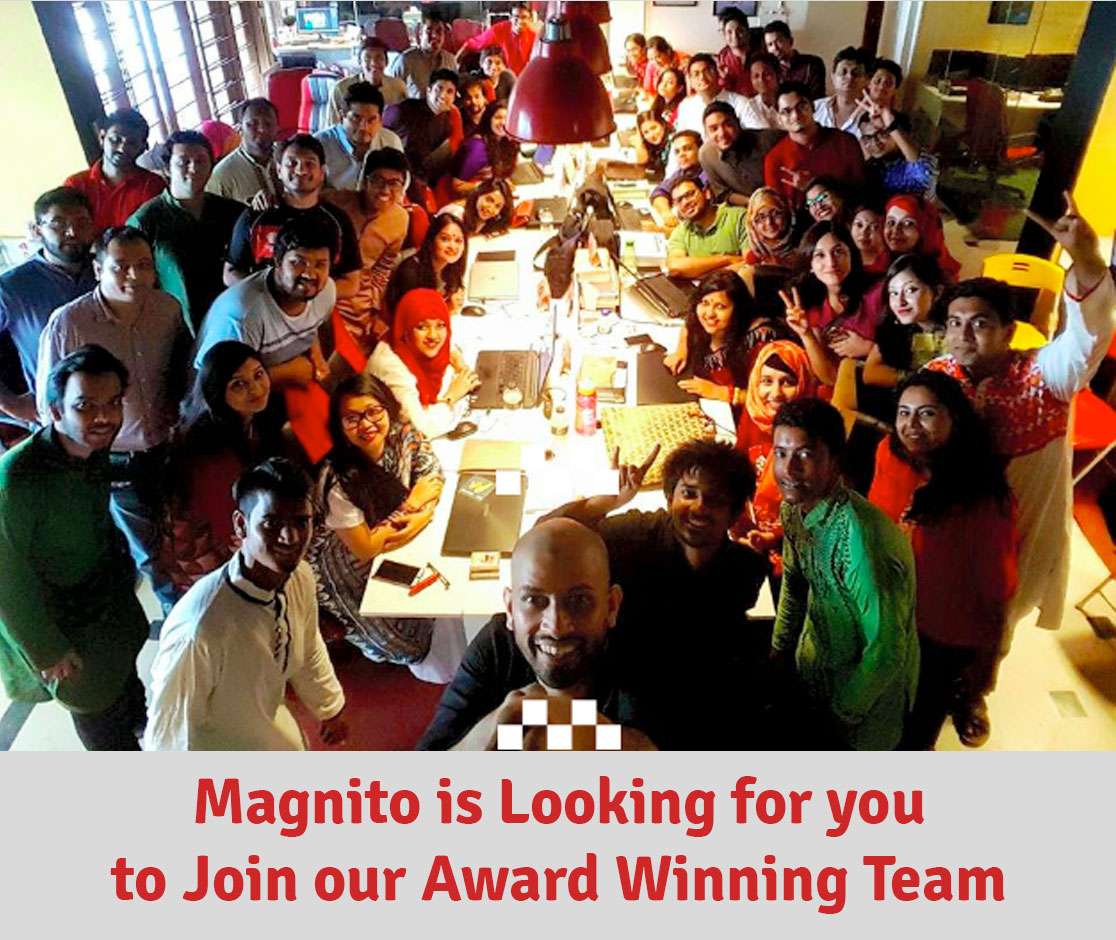 Social Media / Content Strategist for Magnito Digital Ltd
The Social Media & Content Strategist develops paid and non-paid social media and content strategies, helping to grow a client's business through a variety of online and social channels. The strategists helps to grow the client's business and ensuring the team execution meets and exceeds client expectations. In this role, the Strategist insures that the agency provides:
Sound and responsible social media / content strategy and planning.
Proper and innovative execution of work in all areas on schedule.
A consistently superior creative product.
The Requirements
Bachelors Degree in Marketing, Advertising or Business preferred.
Interest in and aptitude for developing social media and content strategy solutions
Possesses understanding of Social advertising campaign management and optimization practices across Facebook & Instagram.
Compile data across several social media platforms and create weekly/monthly reports, including analysis for insights, optimizations and future strategy development
Demonstrates strategic insight to develop long term execution plans from client's stated business objectives and implement those plans
Displays organizational capabilities to track progress, execution and consistency of  campaigns
Exhibits solid communication skills in order to effectively present strategic and tactical plans to clients and internal teams – new business experience a plus.
Displays understanding of business concepts and client objectives in order to identify campaign opportunities
Possesses well developed analytical ability to extract insight from data and plan next steps across multiple marketing channels
Ability to self-manage while managing assigned teams and projects under tight deadlines.
Preferred:  2 years  of experience as a strategist in a creative agency or digital agency environment
Major Contacts
The Strategist's position requires ongoing and in-depth interactions with the following:  The Strategist reports to the GM of Client Services. As assigned, the Strategist has overall responsibility for leading the client content and social media strategy effort. Within the agency, the Strategist is the leader/coordinator for the client's social media and content programs and works closely with everyone in determining project scope, estimating, planning, executing and monitoring assigned projects and deliverables. The Strategist will have direct client contact with assigned agency clients and participate in the agency's new business efforts.
Responsibilities and Duties
The Social Media and Content Strategist has four areas of responsibility (specific duties of each are explained below)
Planning, Analyzing, Evaluating
Develop workable budgets, media, content and editorial plans and realistic timetables.
Collaborates with the Account Team in creation of marketing recommendations, strategies and actions for the client.
Reviews, analyzes and evaluates the following, relative to the client's needs and objectives
Provide client platform / business monthly updates
Working on campaign pitches with account team
Educates account team and clients and manages their needs and expectations.
Determines project risk on an ongoing basis, escalates issues as needed.
Understand and analyze online data and provide insight about relevant online conversations
Monitors out of scope requests, initiates additional estimates and approvals.
Team Leading, Coordinating, Managing
Provides leadership within the agency and monitors work scope against all variables.
Monitors all strategic activity on assigned projects and communicates status of each project to appropriate agency and client personnel in order to meet project deadlines.
Act as the team leader on all assigned projects.
Maintains communications with the team and client personnel to ensure positive workflow. Escalating exceptions and issues to Director level as required.
Presenting content and social media strategy deliverables to clients
Monitoring and enforcing project constraints (schedule / scope / resources)
Strategy and Content Development
Competitive site analysis and benchmarking in content breadth, organization and presentation.
Creating development plans for online content; recommending content types and organization based on user needs and marketing goals, identifying content gaps
Selecting and evaluating content; developing site content matrix.
Developing content attributes and classification schemes (content models)
Content development and editorial calendar planning
Familiarity with content management and editorial processes preferred
Initiates and leads all appropriate project meetings.
Research potential online media, influencer & partnership
As needed assist in the execution of on-going content for clients
Financial & Administrative
Identify goals and metrics and integrate those metrics into the content development process.
Build, track and monitor assigned strategic projects.
Monitor and analyze online media and other relevant digital communications channels.
Prepare reports summarizing the results of social media campaigns
Salary: Negotiable
Interested applicants can send CV and Cover letter to Fayaz@magnitodigital.com
[/az_column_text][/vc_column][/vc_row]