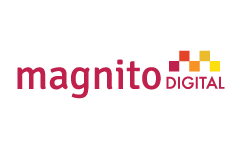 Job Brief
Line producers work with the director, production manager and department heads to prepare the final budget, shooting schedule and production dates. They oversee hiring crew, finding equipment and suppliers, scouting locations and activities of various departments. Assist director on all pre-prep work and work with finance team.
Duties & Responsibilities
1. While the film is in production, the line producer:
Monitors the budget and production schedule, revising the schedule and controlling expenses to keep the film on time and within budget answers to the studio and acts as a liaison between the crew and the producer approves or denies additional expenses may hire and fire crew helps the director reach his artistic vision for the film deals with on-location crises oversees the wrap when shooting ends, sets are struck, and rental equipment is returned.
2. Post-Production:
Communicate with post-production editors
Manage budget for any outside editing work including music royalty
Ensure all material is copyright free or music/sound is licensed properly by working with legal team on rights issues
Get feedback on quality from product team ie Client
Track deadlines and provide weekly report
3. Delivery:
Create deliverables schedule including Poster, Thumbnail, Marketing Promos to marketing team
Provide end video files to encoding team
Work with product team to schedule the Video and any other support they need including feedback
Required Skills
In-depth knowledge of scheduling and budgeting
Strong problem-solving skills and the ability to make decisions quickly
Flexibility to deal with unexpected changes
A calm approach during crisis management
Excellent industry contacts, and must command the respect of the production crew.
Exceptional communication skills are required, as well as the diplomacy to balance the creative expectations of the director, artists and creative personnel with the financial resources available.
Negotiating skills with suppliers
Willingness to work 80 or 100 hours a week during the production phase
Qualifications/Experience
Considerable industry experience, which can only be acquired by working for a number of years in film, television and/or commercial production.
Salary & Benefits
Negotiable
Send us your Updated Resume to CAREER@MAGNITODIGITAL.COM with a good cover email explaining your work experience.